How To Clean Juicer Screen Buildup?
To clean juicer screen buildup, soak it in warm soapy water, scrub gently with a brush, rinse thoroughly, and let it air dry.
Juicing enthusiasts often encounter a common problem: the buildup on their juicer screens. This pesky residue can hinder the functionality of the screen and affect the quality of the juice.
Many people are eager to find effective methods and techniques to tackle this issue and keep their juicer screens clean. Whether you're a seasoned juicer or just starting out, learning how to properly clean this buildup is essential for maintaining the longevity and efficiency of your juicer. In this article, we will explore various tips and tricks to help you efficiently remove the residue and keep your juicer screen in optimal condition. So, say goodbye to clogged screens and hello to smooth and refreshing juices!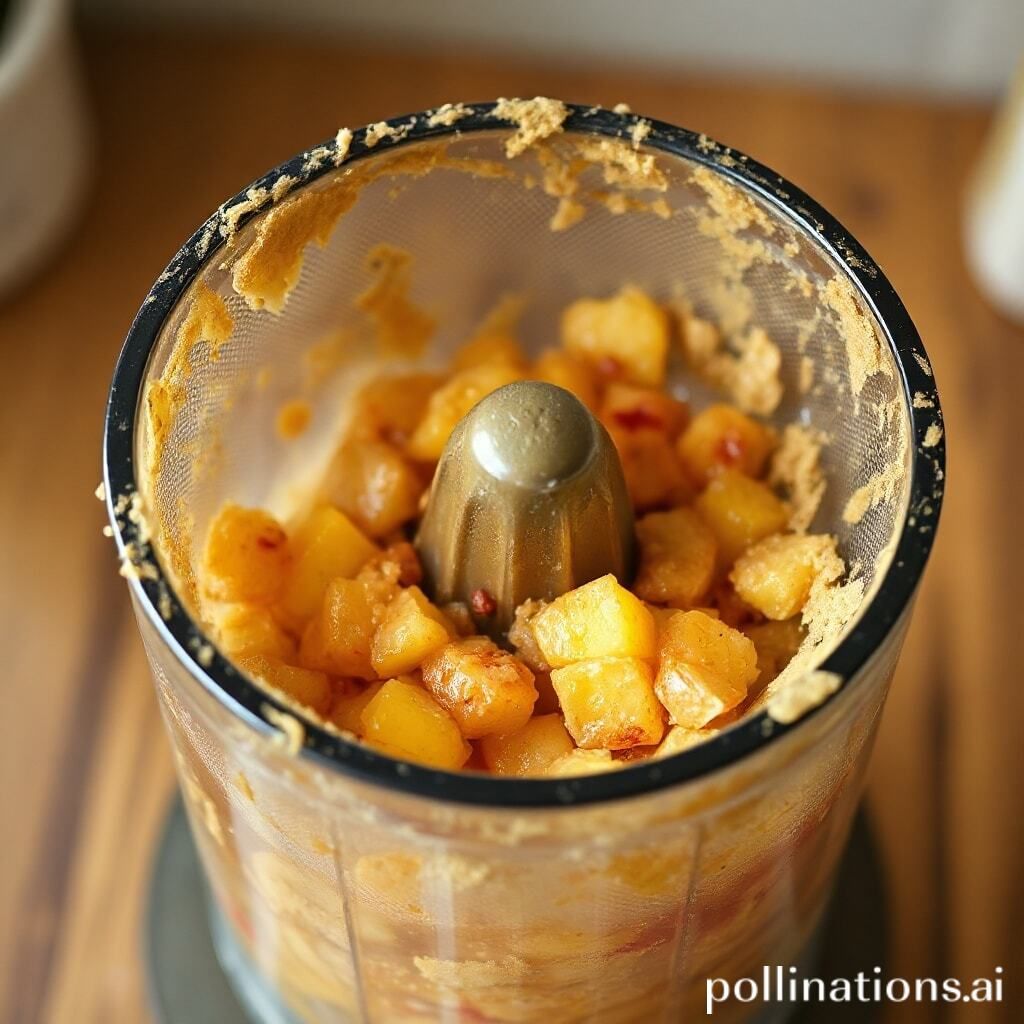 Comprehending Juicer Screen Buildup
1. Causes of Residue Accumulation
Residue accumulation on a juicer screen can occur due to various factors, and it is crucial to understand these causes for effective cleaning. One common cause is the presence of pulp and fiber particles that become trapped in the screen mesh during the juicing process. Over time, these particles can build up and create a stubborn residue.
Another cause of buildup is the oxidation of juices. When fruits and vegetables are exposed to air, their natural enzymes and compounds can react and form a sticky residue on the juicer screen. If not addressed promptly, this residue can be challenging to remove.
Additionally, residue accumulation can be caused by hard water minerals and mineral-rich produce. The minerals in water and certain fruits or vegetables can leave behind deposits on the screen, reducing its efficiency and affecting the quality of the juice.
2. Types of Buildup and Their Effects
There are different types of buildup that can occur on a juicer screen, and each has its own effects on the device's functionality and juice quality. One common type is pulp buildup, which can clog the screen and hinder the juicing process. This can result in slower juicing times and a decrease in juice yield.
Another type of buildup is sticky residue formed from oxidized juices. This residue can make it difficult to extract juice from the fruits and vegetables, leading to a lower juice yield and potentially impacting the taste of the juice.
Mineral deposits are also a concern As for juicer screen buildup. These deposits can affect the efficiency of the juicer, causing strain and potentially leading to mechanical issues. Additionally, a buildup of minerals can alter the taste of the juice, making it less enjoyable for consumers.
Grasping the different types of buildup and their effects enables juicer owners to select the appropriate cleaning methods and techniques to maintain the screen's functionality and ensure the production of high-quality juice.
Expert Tips: Regularly clean juicer screens to prevent residue buildup. Use appropriate cleaning methods for different types of buildup.
How to Clean Juicer Screen Buildup
Preparing for Cleaning
Before you begin cleaning the buildup on your juicer screen, it is important to take some safety precautions to ensure your safety and the longevity of your juicer. Additionally, you need to gather the necessary cleaning tools to make the process more efficient.
1. Safety Precautions
Unplug the Juicer: Prior to cleaning, always unplug your juicer from the power outlet to avoid any electrical accidents.
Allow Cooling Time: If you have recently used your juicer, allow it to cool down for a few minutes before attempting to clean the screen to prevent any burns.
Wear Protective Gloves: To safeguard your hands from any sharp edges or cleaning agents, wear a pair of protective gloves throughout the cleaning process.
2. Gather Necessary Cleaning Tools
Having the appropriate cleaning tools will help you effectively remove the buildup on your juicer screen. Here are the essential tools you will need:
| Tools | Description |
| --- | --- |
| Soft Brush or Toothbrush | A soft-bristled brush or toothbrush will aid in scrubbing away the residue without damaging the screen. |
| Lemon Juice or Vinegar | Utilizing a natural acid like lemon juice or vinegar can help break down the buildup and facilitate its removal. |
| Warm Water | Warm water will be used to rinse off the screen after cleaning. |
| Mild Dish Soap | A mild dish soap will assist in removing any oily or greasy residue from the screen. |
| Soft Cloth or Towel | A soft cloth or towel will be used to dry the screen after cleaning. |
How to Clean Juicer Screen Buildup?
Removing Juicer Screen Buildup
To keep your juicer screen working well, it's important to clean and remove any buildup regularly. Here are some effective methods to ensure your juicer screen stays clean:
1. Taking Apart the Juicer
Before you start cleaning, carefully take apart your juicer. Check the user manual for instructions specific to your juicer model.
2. Soaking the Screen in Warm Soapy Water
To start removing the buildup on your juicer screen, soak it in a basin of warm soapy water. This will help loosen the residue and make it easier to clean.
3. Scrubbing the Screen with a Brush
After soaking, gently scrub the screen with a soft brush. Make sure you reach all the small areas to remove any remaining residue. Be careful not to apply too much pressure and damage the screen.
4. Using Vinegar Solution for Stubborn Residue
If there's stubborn residue on the juicer screen, you can make a vinegar solution to dissolve it. Mix equal parts vinegar and water, and soak the screen in this solution for a few minutes. Then, scrub it again with the brush to remove the remaining buildup.
Remember to rinse the juicer screen thoroughly with clean water after cleaning to remove any soap or vinegar residue. Let the screen dry completely before putting it back together and using it again.
By regularly cleaning your juicer screen, you'll not only maintain its functionality but also ensure that your freshly squeezed juices are free from any unwanted residue.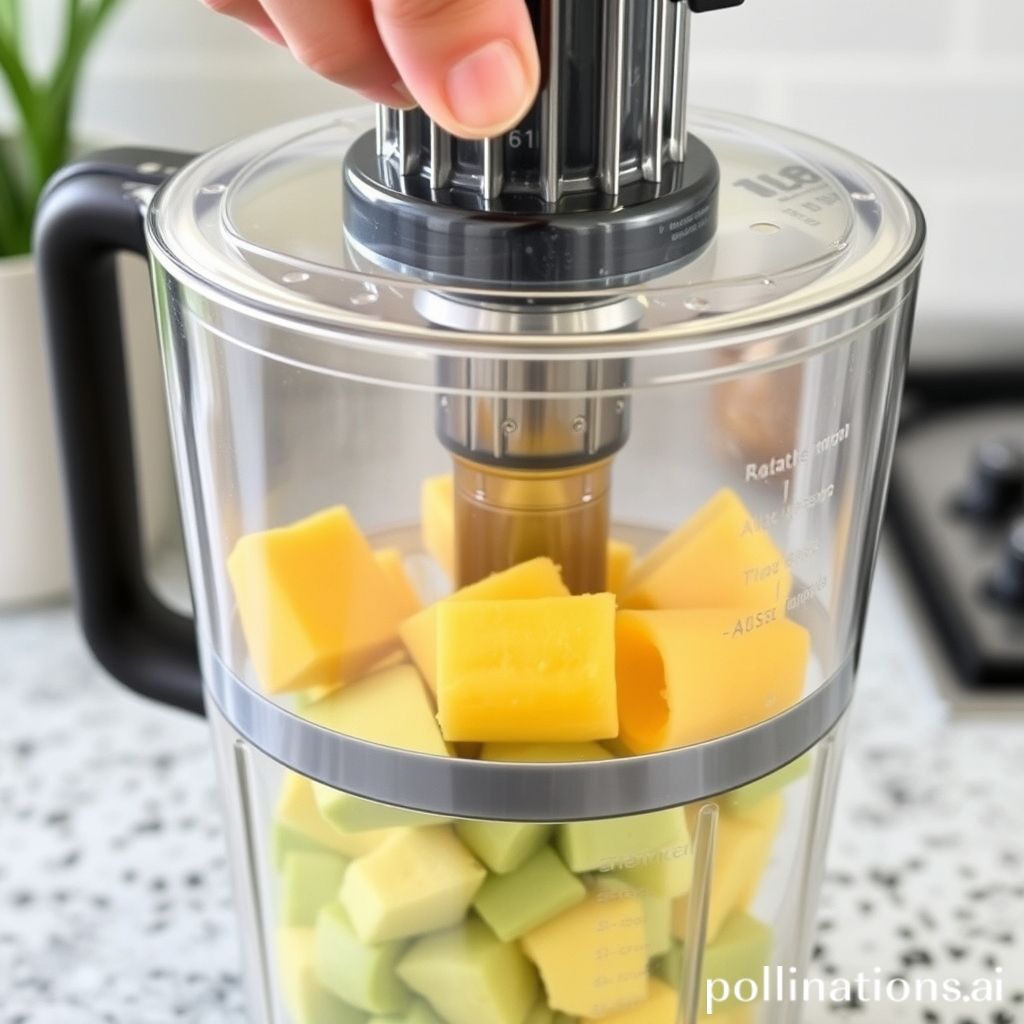 How To Clean Juicer Screen Buildup?
1. Cleaning other juicer components
At the same time cleaning the juicer screen buildup is important, it's also crucial to maintain the cleanliness of other juicer components. Follow these steps to ensure your juicer is in top condition:
Cleaning the juicer body and parts: Start by unplugging the juicer and disassembling all removable parts. Rinse them under running water to remove any remaining juice or pulp. Use a soft brush or sponge with mild dish soap to gently scrub away any stains or residue. Rinse thoroughly and dry all parts before reassembling.
Removing pulp and debris from the juicer: After each use, remove the pulp and debris trapped in the juicer. Empty the pulp container and use a small brush or toothbrush to clean hard-to-reach areas. For stubborn residue, soak the parts in warm soapy water for a few minutes before cleaning. Rinse and dry all components before storing.
2. Maintaining the functionality of the juicer screen
A clean juicer screen is important for optimal juicing performance. To remove buildup and maintain its functionality, follow these steps:
Regular cleaning: After each use, immediately rinse the juicer screen under running water. Use a soft brush or sponge to gently scrub away any residue. For stubborn buildup, soak the screen in warm soapy water for a few minutes before cleaning. Rinse thoroughly and dry before reassembling the juicer.
Vinegar solution: Periodically, soak the juicer screen in a solution of equal parts water and white vinegar. This will help dissolve any stubborn residue or mineral deposits. After soaking for 10-15 minutes, scrub the screen gently with a brush, rinse thoroughly, and dry before using again.
3. Additional tips for maintaining a clean juicer
Here are some extra tips to keep your juicer in optimal condition:
Immediate cleaning: Clean your juicer right after each use to prevent the buildup of residue and stains.
Regular maintenance: Follow the manufacturer's instructions for regular maintenance and cleaning intervals.
Use appropriate cleaning tools: Avoid using harsh cleaners or metal brushes that could damage the juicer components.
Information
Regular cleaning and maintenance of juicer components is necessary to ensure optimal performance and longevity. By complying with these cleaning techniques and tips, you can easily remove buildup from the juicer screen and keep it functioning efficiently. Remember to handle the juicer parts with care, use gentle cleaning tools, and maintain a regular cleaning routine for the best results.
Extra Tips: Maintain your juicer's performance by regularly cleaning all components, including the screen, and using gentle cleaning tools.
Drying and Reassembling the Juicer
1. Properly Drying the Juicer Screen and Parts
In order to ensure the long life and optimal performance of your juicer screen, it is important to dry it properly after cleaning. Follow these recommended steps:
Step 1: After cleaning the screen, carefully remove it from the juicer.
Step 2: Gently shake off any excess water from the screen.
Step 3: Place the screen on a clean, dry towel or absorbent surface.
Step 4: Allow the screen to air dry completely before reassembling the juicer.
2. Reassembling the Juicer for Use
Once the juicer screen and other parts are properly dried, it's time to reassemble the juicer for use. Here's a simple guide:
Step 1: Consult the user manual for your specific juicer model to ensure correct reassembly.
Step 2: Start by placing the juicer screen back into its designated position in the juicer.
Step 3: Carefully attach any additional parts, such as the feeding chute or pulp container, according to the manufacturer's instructions.
Step 4: Double-check that all parts are securely fitted together and properly aligned.
Step 5: Once reassembled, your juicer is ready to be used for fresh and nutritious juices.
Conclusion
Regular cleaning of the juicer screen is crucial for maintaining optimal performance. By removing residue and buildup, you can ensure that your juicer continues to function efficiently and produce high-quality juice.
To prevent future buildup, consider using a brush or sponge to clean the screen immediately after each use. Additionally, regularly inspect and clean other juicer components to maintain overall cleanliness. By observing these simple tips, you can prolong the lifespan of your juicer and enjoy delicious, healthy juices for years to come.
FAQ about How to Clean Juicer Screen Buildup?
FAQ 1: How often should I clean the juicer screen?

It is recommended to clean the juicer screen after every use. Regular cleaning helps prevent buildup and ensures optimal performance.
FAQ 2: Can I use bleach to clean the screen?
No, using bleach is not recommended for cleaning the juicer screen. Bleach can be harsh and may damage the screen or leave a residue that affects the taste of the juice.
FAQ 3: Is it safe to put the screen in the dishwasher?

Most juicer screens are not dishwasher safe. It is best to refer to the manufacturer's instructions for cleaning recommendations. Generally, hand washing the screen with warm soapy water is recommended.
FAQ 4: What if the residue does not come off easily?

If the residue on the juicer screen is stubborn and does not come off easily, you can try soaking the screen in a mixture of warm water and vinegar for a few minutes. Gently scrubbing with a soft brush can also help remove the buildup.
FAQ 5: Are there any alternative cleaning methods for the juicer screen?
Yes, there are alternative cleaning methods for the juicer screen. Some people find success in using a toothbrush or a small cleaning brush with soft bristles to remove the residue. Additionally, using a lemon or baking soda paste can help break down stubborn buildup. Remember to rinse the screen thoroughly after cleaning.
By upholding these cleaning tips, you can effectively clean the juicer screen and maintain its performance for longer. Regular cleaning not only ensures hygiene but also enhances the lifespan of your juicer.
Read Similar Post:
1. The Top Juicer Choice for Medical Medium's Juicing Recommendations
2. Efficiently Clean Your Masticating Juicer: The Ultimate Guide to Maintaining Optimal Performance and Longevity